International Communications and Marketing
for efficient management
The Blueroom Project is specialised in providing integrated boutique service solutions (strategy & B2B + B2C implementation) in Corporate and Institutional communications and marketing within the tourism industry.
With a multidisciplinary team of over 14 professionals, our goal is to introduce destinations, products and services in the markets as well as shaping the perception and image that a target audience may have about our clients' products and services, in order to meet their commercial, corporate and institutional objectives.
In such a fast moving world, we need solutions which combine both actions and ideas. Our aim is not only to perform outstanding activities, events and communications, but also, and above all, to help our clients' management to become more efficient. We create target-driven strategies, plans and monitor our activity through accurate control and evaluation systems that generate tangible and quantifiable results.
The direct presence of the founding members in every relationship with the client allows us to be the clients' external team while acting as if we were inside the company, thus, remaining close to the client, thinking on the brand and experiencing the growth of every specific project. And above all, we are extremely careful about our clients' trust and loyalty.
Our strategy and structure allows us to offer highly competitive solutions. So, we can provide an added value in comparison with other larger agencies and consultancy firms, which have cumbersome structures and rigid hierarchies, high fixed expenses and, frequently, lapse into routine solutions.
Since 2003, The Blueroom Project has become the key Boutique Agency & Consultancy in this sector, supported by the experience of the Management Team, the international partners and by the reputation of a diverse and prestigious clients' list (Ministries of Tourism, hotel & resorts groups, airlines, cruise companies, travel agencies, tour operators, MICE and business travel, etc.).
In addition, BLUEROOM​ provides specialised Communications & Marketing services in 30 key international markets which include Europe, South Africa, Middle East, Asia and The Americas.
"A global sector constantly moving and highly sensitive to international crises, such as Tourism requires a specialised analysis and specialised understanding to be able to build trusting relationships between our clients and their internal and external audiences. The experience, training and a well-established network in communications and marketing of remarkable destinations, leisure and lifestyle companies, city-marketing and representation of destinations and tourism companies over more than 20 years enable us to provide a comprehensive external view and identify in your action plans where, when and how certain marketing and communications strategies can contribute to achieve their goals ".
Rooms have 4 corners, at Blueroom we have 4 angles of cross analysis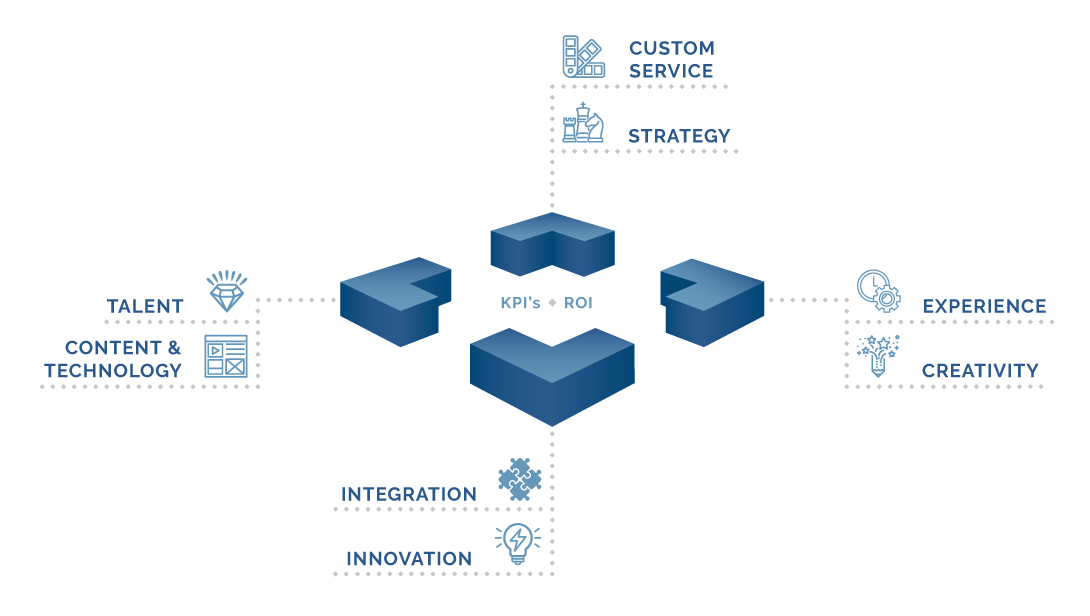 ◆ We offer global thinking and a local approach.
◆ We have excellent contacts with the travel industry, media and key influencers.
◆ We are experienced, smart, creative professionals.
◆ We are specialists in integrated, cohesive campaigns.
◆ We achieve exceptional results and go beyond clients' expectations.
◆ We work by KPIs and ROI is always clearly measured.
◆ We maintain long term relationships with key clients over the years, even decades.