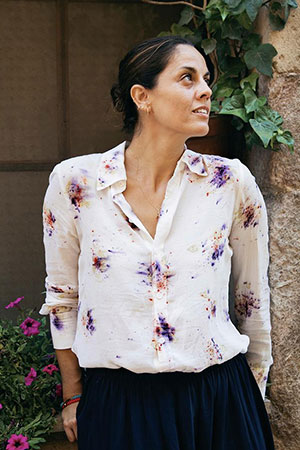 TOURISM COMMUNICATIONS CONSULTANT & DELEGATE IN THE BALEARICS
Born in Alicante, but from Madrid and now Majorcan by adoption.
After working as a journalist in one of the most important newspapers in Alicante, Aitana decides to move to Madrid to embark on new paths and broaden her work experience. Blueroom ends up being "her home" where she develops and grows professionally for more than 5 years.
A new change takes her to Mallorca, where she assumes the position of head of a tourist operation with a team of more than 100 people under her management. Later Aitana became the Director of the Rafa Nadal museum located within the Tennis Academy in Manacor; establishing the museum concept, developing the positioning and the sales strategy, creating the museum's merchandising line and managing a team of 25 people. A year later she is appointed Director of Communication & Branding of the Rafa Nadal Academy; reporting directly to General Management and members of the "board".
After several years working in multinational and international companies, she decided to go one step further and run his own project on the island. It is at this point that she joins Blueroom again as Tourism Communication Consultant and Delegate in the Balearic Islands.
In addition, Aitana is an RYT® 200 beginner yoga teacher certified by Yoga Alliance (ID: 359723) and passionate about life and people.