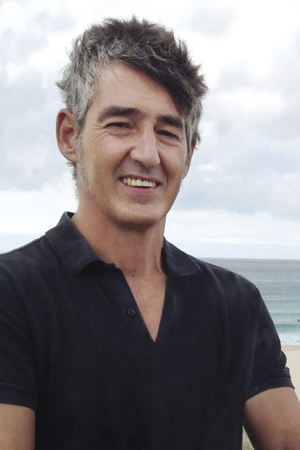 Graduate in the specialties of painting and design at the Faculty of Fine Arts of the Complutense University of Madrid. He has participated in more than 50 individual and collective exhibitions of painting and performances, the most recent The Hidden Face of the Moon, Alternative Art in Madrid in the 90s at CentroCentro. 
In the world of graphic design, it all started when a professor from the faculty selected him to go to an advertising agency where they needed designers. During the job interview he commented "I'm not interested in design, my thing is painting", he was also sincere when he said "the truth is that I never want to work", at that moment, the person who was interviewing him, a founding partner , CEO, owner and director of the agency exclaimed: "you are hired."
During the time that she was working under this omnipresent woman, she discovered that for her, the most attractive man in the world was Pierce Brosnan … that explains it all.
Since then he has collaborated in art direction and creativity at Lilo Frey & Asoc. / Arpone Com. / McCann Erickson / Wolff Olins / MNC (Unconventional Media) / Corrosive / Cósmica / The Blueroom Project.