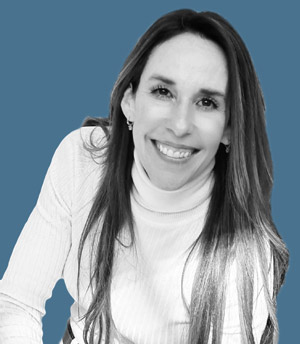 EVENT MANAGEMENT CONSULTANT
Venezuelan by birth, from a very young age it was clear to her that she wanted to develop in the field of design. Following her passion, she studied interior design and fashion design in the cities where her destiny led her. Caracas, New York (at the prestigious Parsons School of Design) and Madrid.
Uniting her knowledge and her structured and organized personality, she found her vocation in organizing events, which she has been doing for more than ten years.
In recent years, she has specialized in the organization and production of events related to the tourism sector, thus combining her profession with one of her favorite hobbies: Traveling the world.
She is a sports fan, her great ally to release the tension that she considers necessary for everything to go perfectly.