This flagship project, designed by The Blueroom Project is based on a destination positioning strategy in Europe during Covid_19, runs from September 2020 to March 2021 in order to unite cultural aspects of Spain and Costa Rica, through the twinning of two national symbols such as the National Theater of Costa Rica, several Spanish artists and, in addition, the Royal Theater of Madrid. The National Theater of San José is the symbol and pride of culture and the arts in Costa Rica, celebrating its 130th anniversary since its construction was ordered.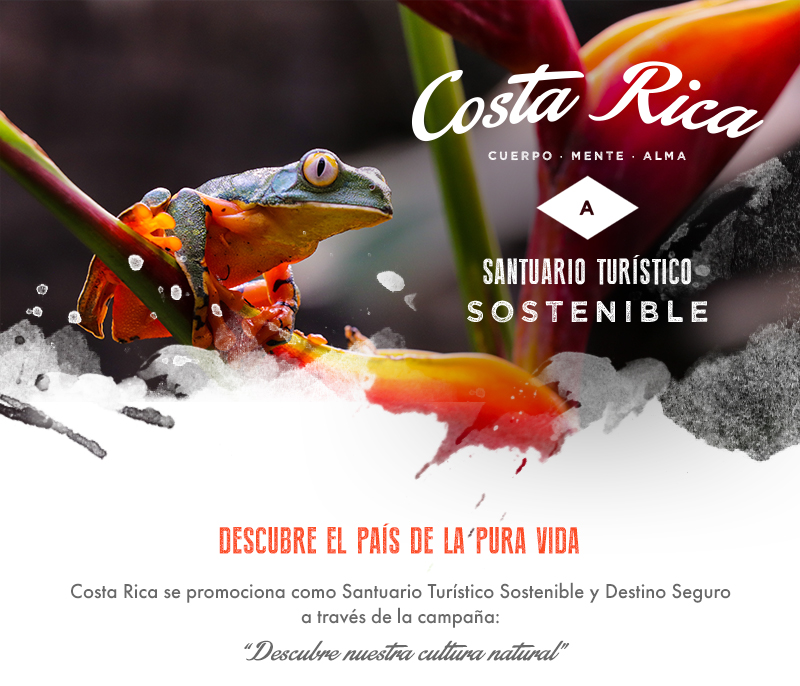 Under the slogan "Discover our Natural culture" videos were produced (a 60-second master video, a 30-second video for network and programmatic campaigns and a pair of 10-second capsules, one with each artist, for the Teatro Real's screens and other uses). These celebrities, including Sylvia Schwartz and Manu Guix, were also ambassadors for the campaign. 
Among the media used to promote the video, we list 52 multimedia screens of the Teatro Real in Madrid from September 2020 to February 2021 throughout the season in 10-second spots (different per artist / celebrity), 220 passes per day and more than 200,000 spectators throughout the season; Banners in digital media, Videos on Youtube channel; landing page with an attractive invitation to capture data and a quiz to enter a draw for a trip to Costa Rica for 2 people with tickets to a show held on the occasion of the celebration of the Anniversary of the National Theater of Costa Rica. 
In addition, the action was also supported with information distributed among the Spanish media, with a reach of more than 300K people / day .  
Results in figures: 
High visibility and participation for the entire season at the Teatro Real that continues until February 2021, with 220 passes per day and more than 200,000 spectators. 

 

Approximately 1,000,000 people through all social networks.

 

Approximately 20 million accumulated audience through the media.

 

More than 1.2 million approximately through programmatic advertising on cell phones and online platforms.

 

More than 10,000 tourism professionals through newsletters and PVU and more than 4,000 journalists with press releases and newsletters.

 

More than 300K people / day of outreach