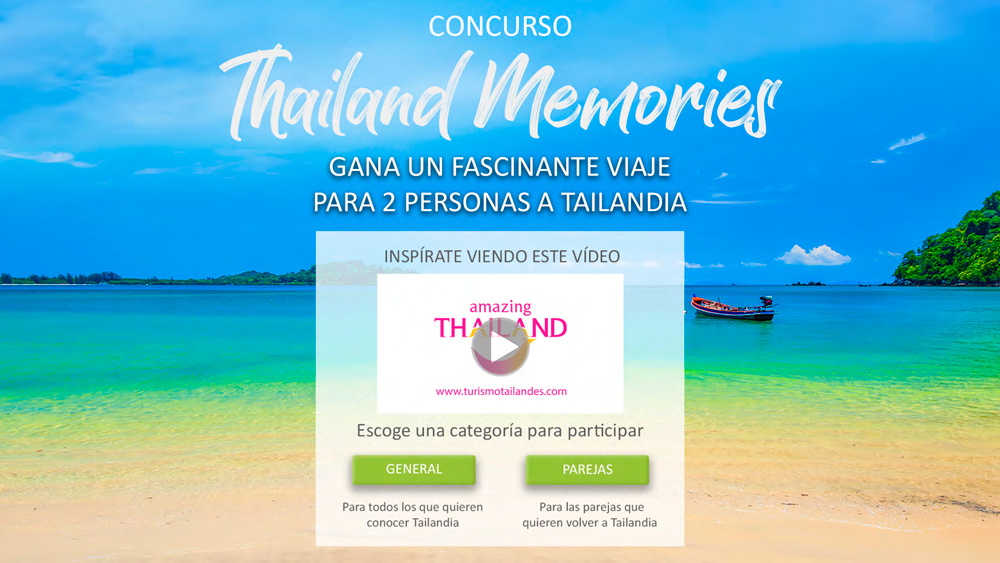 With the "Thailand Memories" contest, The Blueroom Project, as official representatives of the Tourism Authority of Thailand / TAT in Spain, developed a strategic and emotional project for users to inspire us through their longing and nostalgia for Thailand and its culture during the period of the Covid_19 pandemic and confinement.
consumer-to-consumer activity targeting couples was therefore implemented as a campaign by creating a landing page to launch a contest among Spanish travelers. In addition to landing page and banners in the relevant collaborating media of the honeymoon and travel sector, and publications in the respective social networks, the news of the contest has been published in the news section of the official website of www.turismotailandes.com, with a gallery of the materials sent by the participants, specific newsletters were made and the activation was supported through press releases distributed among the media.
In both categories, the material shared had to be personal, original and related to Thailand, its beaches, culture, customs, places, people, etc. The images, videos and texts submitted were evaluated on the basis of creative criteria, quality, originality and responsiveness to quick and general impact. After a selection of 10 finalists per category, the jury decided the winners of the contest. To be highlighted the high level of participation, with over 1,500 entries, as well as the high quality of the content submitted since the opening of the registration period on May 2020.
After a dynamic campaign, the winners of this first edition will enjoy a trip for two to the Land of Smiles with their chosen companion.