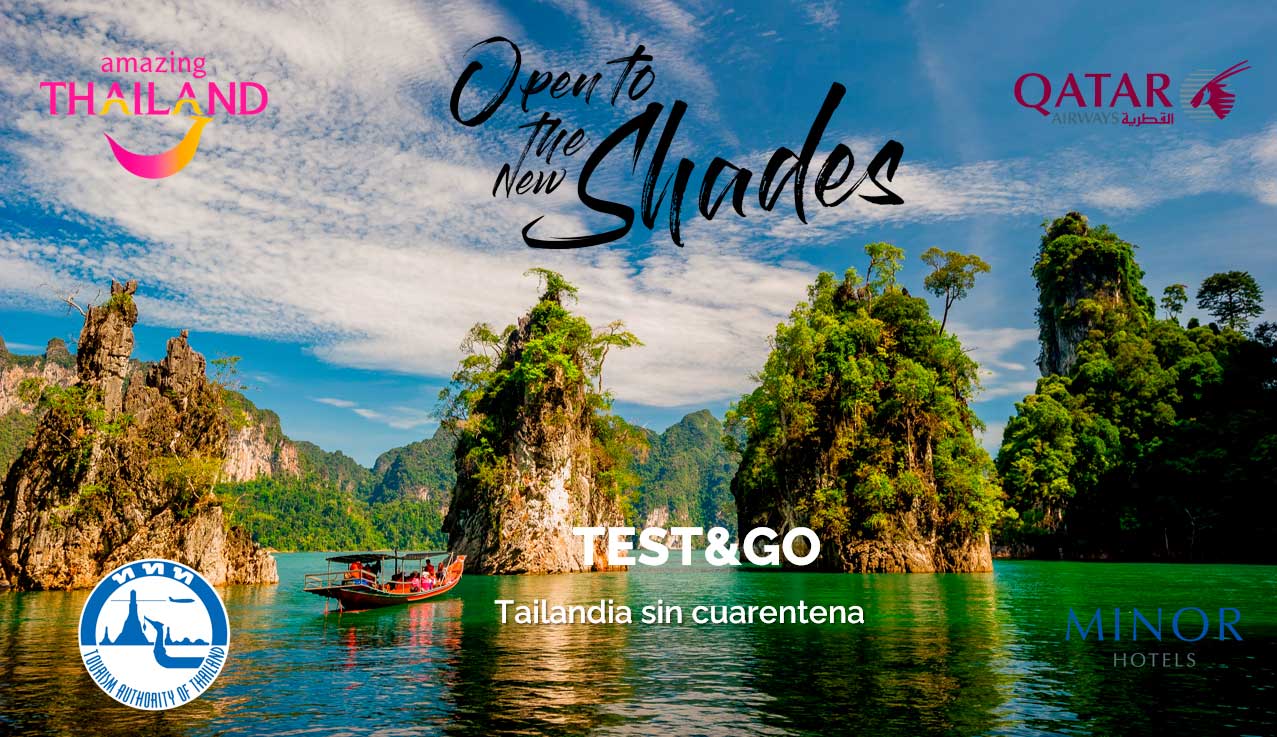 The Blueroom Project, as representatives of Thailand Tourism, organised a webinar on the latest entry requirements for the Land of Smiles, as well as a promotional campaign with Expedia Group Spain.
The webinar was attended by Qatar Airways, which showcased its latest developments, together with Minor Hotels. In addition, Qatar Airways offered two tickets to Thailand for one lucky travel agent and his companion. Minor Hotels offered a stay in three fantastic resorts in the destination.
A total of 112 travel agents from all over Spain, who are currently selling Thailand or want to introduce it to their agencies, participated.
On the other hand, Blueroom has created a campaign with Expedia which was launched on December 21 within Hotels.com under the slogan: "AMAZING THAILAND…. Now, even more amazing" to promote and increase Spanish tourism to Thailand.
The webinar and campaign can be accessed at the following links:
https://www.youtube.com/watch?v=lIyUP6tAHOoh
https://es.hoteles.com/pagina/ms-dmo-hcom-es-tourism-thailand/?pos=HCOM_ES&locale=es_ES