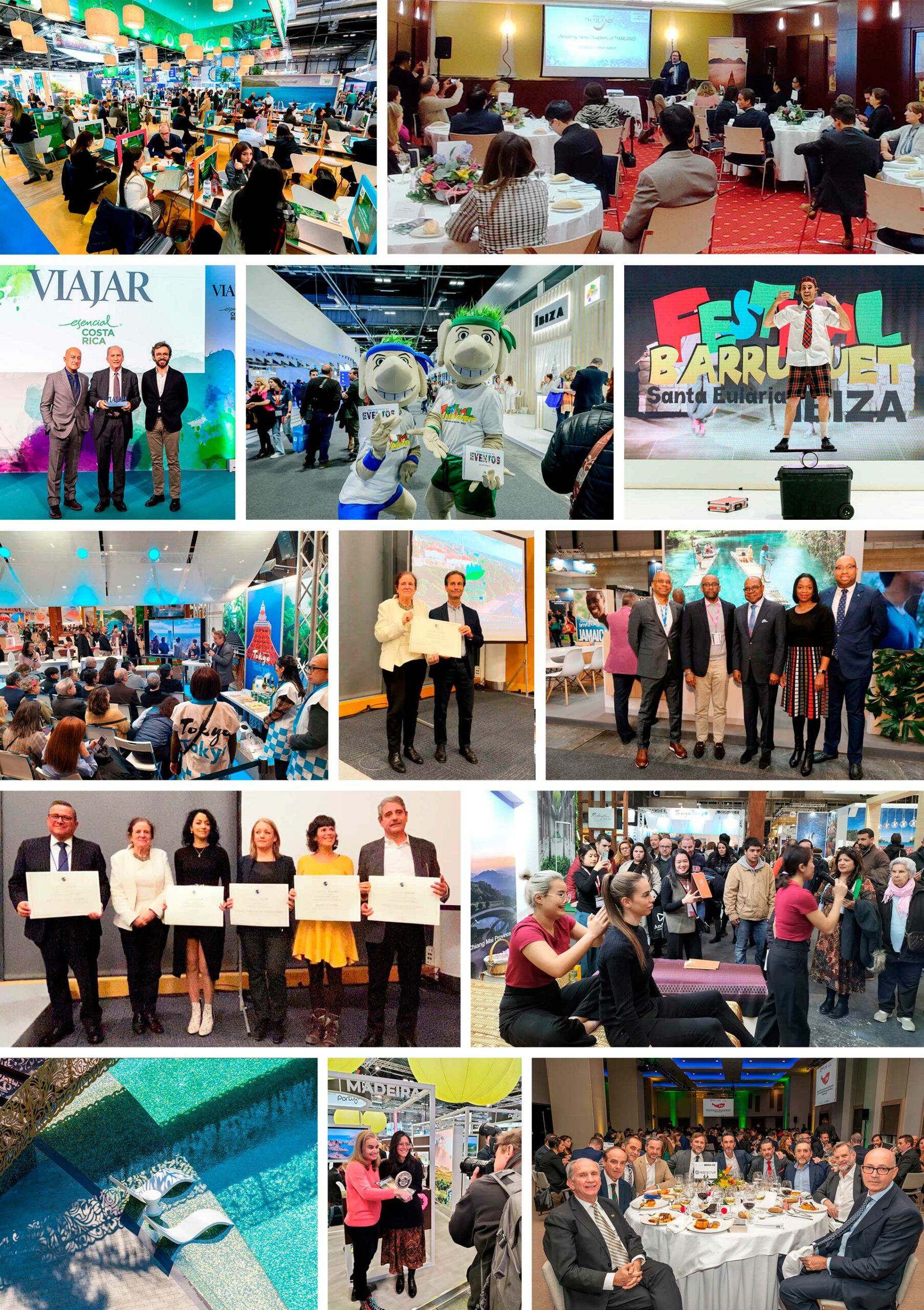 This latest edition of the fair leaves us endearing reunions, the desire of people to travel, professional optimism and a lot of desire to undertake and surprise.
Our clients, Costa Rica, Thailand, Estonia, Jamaica, Tokyo, Madeira, Santa Eulalia del Rio, Hurtigruten, Savoy Signature… They stood out again, presenting their novelties at the first major international fair of the year for the tourism sector: prestigious awards, agreements with the main brands in the sector, a multitude of media interviews, premium events, special weekend animations and the great interest of the general public in their unique proposals have presided over this 2023 edition, which has finally reminded a lot of that of 2019, the last pre-pandemic.
Costa Rica registers an increase of more than 34% of Spanish tourism compared to the previous year; Thailand recovers 45% of Spanish visitors pre-pandemic before 2023 while Tokyo returns to the fair after 3 years of absence and with a forecast of reaching 22.5 million tourists this year. The Portuguese archipelago of Madeira closed 2022 with a record number of 2 million guests while the flagship hotel group of the island of Madeira, Savoy Signature, attends this new edition for the first time with The Blueroom Project with novelties and openings. Norwegian exploration cruises company Hurtigruten celebrates its 130th anniversary with two new iconic routes along the Norwegian coast and Svalbard, as well as Iceland and Antarctica; and the delegation of Visit Jamaica, with the Minister of Tourism at the head, Hon. Edmund Bartlett, puts Tourism Resilience among its priorities. Without forgetting the national destinations such as the municipality of Santa Eulària des Riu, which is presented as the slow destination par excellence on the island of Ibiza.
The International Tourism Fair / FITUR has closed its doors this Sunday after a few days that have registered a follow-up growth compared to last year, with more than 222,000 attendees, 136,000 professionals, 68% more, and 86,000 visitors.
In terms of participation, the fair has brought together 8,500 companies, 131 countries, 755 holders, along eight pavilions, which have represented an area of 66,900 net square meters of exhibition, equaling the occupation of 2020, Ifema Madrid reported in a statement.
Also, it has registered a "great milestone" in the digital field, and that is that only on the first day of the fair traffic to the Ifema Madrid website skyrocketed exponentially, reaching the historical record of 146,000 visits.
In this same context, the digital platform Fitur LIVEConnect, which complements the fair with a hybrid format of greater temporal and geographical scope, accounts for more than 56,000 registrations, compared to the 31,000 total in 2022.