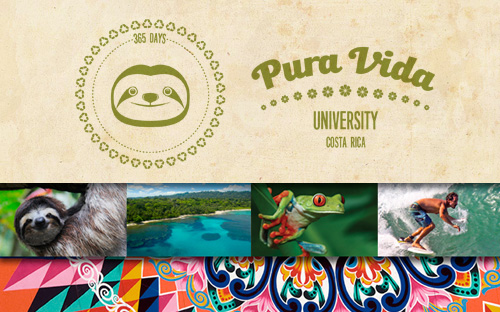 The ICT – Costa Rican Tourism Institute – presented during the last edition of FITUR 2017 their new tool and commitment with the tourism industry professionals in Europe, Pura Vida University. This platform will be launched at European level and Spain is the first market where it has been implemented. At the end of 2017 Pura Vida University will be available in 4 languages (Spanish, French, German and English).
The Blueroom Project, as the agency in charge of the strategic direction of the ICT campaigns in Europe, has developed this innovative initiative that will include different destination information and training projects to inspire and bring the destination closer to the needs of professionals in the tourism industry.
With a visual and intuitive design, the platform Pura Vida University will help travel agents, journalists and anyone who wants professional information about the destination Costa Rica. The sections include news about the country, online seminars, top videos, key guides and other brochures, calendar of events and festivals, etc. In summary, all relevant information useful to the professionals in order to inspire and communicate to the final customers the true Costa Rican experience.