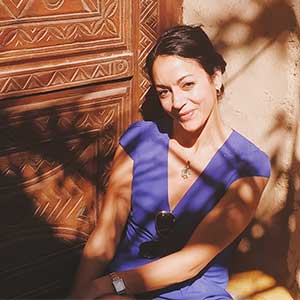 MARKETING COMMUNICATIONS SENIOR EXECUTIVE
Nuria Amrani, was born in Madrid, but her father's Tangier origin made her grow up impregnated with both cultures.
Immediately after graduating in Public Relations, she started working at the Moroccan National Tourist Office in Spain, assuming different competences and managing the Institutional Communication for more than twenty years, promoting Morocco as a destination, acquiring different competences and in-depth knowledge of the country, as well as a wide network of contacts with the press and tourism professionals.
After a few years in the travel agency sector and later in an audiovisual production company as Communications Director, she started her career at Blueroom with energy and enthusiasm. Nuria is a firm believer in the power of positive thinking at work.
Creative writing is her hobby, dancing zumba and boxing her way of de-stressing, although Nuria can also be found taking long walks in nature with her Labrador.