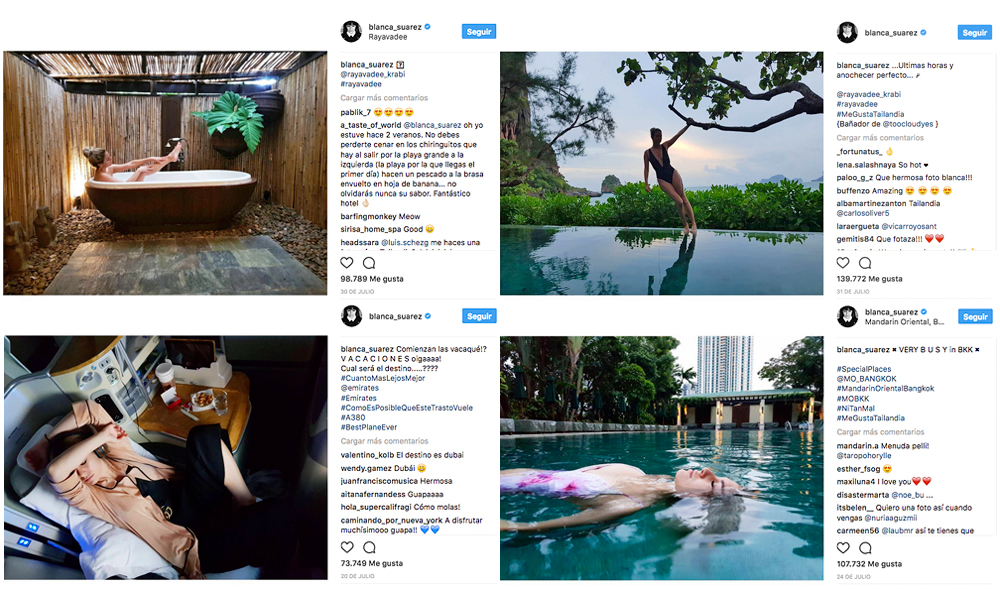 Last summer, The Blueroom Project, as official representatives in Spain of the Tourism Authority of Thailand (TAT) and representative agency of the Costa Rica Tourism Institute (ICT) organized the dream trips of two of the most popular celebrities in the country: Blanca Suárez, key Spanish actress, and Dani Carvajal, top football player of Real Madrid F.C. and the Spanish national team.
Blanca Suárez felt in love with "The Land of Smiles", as it was demonstrated on her social networks. With more than 20 posts, 30 stories on Instagram, more than 15 posts on Twitter and a dozen of posts on Facebook, a total of 96.720.442 views, 2.336.209 likes and 5.706 comments achieved. Furthermore, the actress had a great impact on all type of mass media, from lifestyle media to daily newspapers, with a variety of online and offline publications.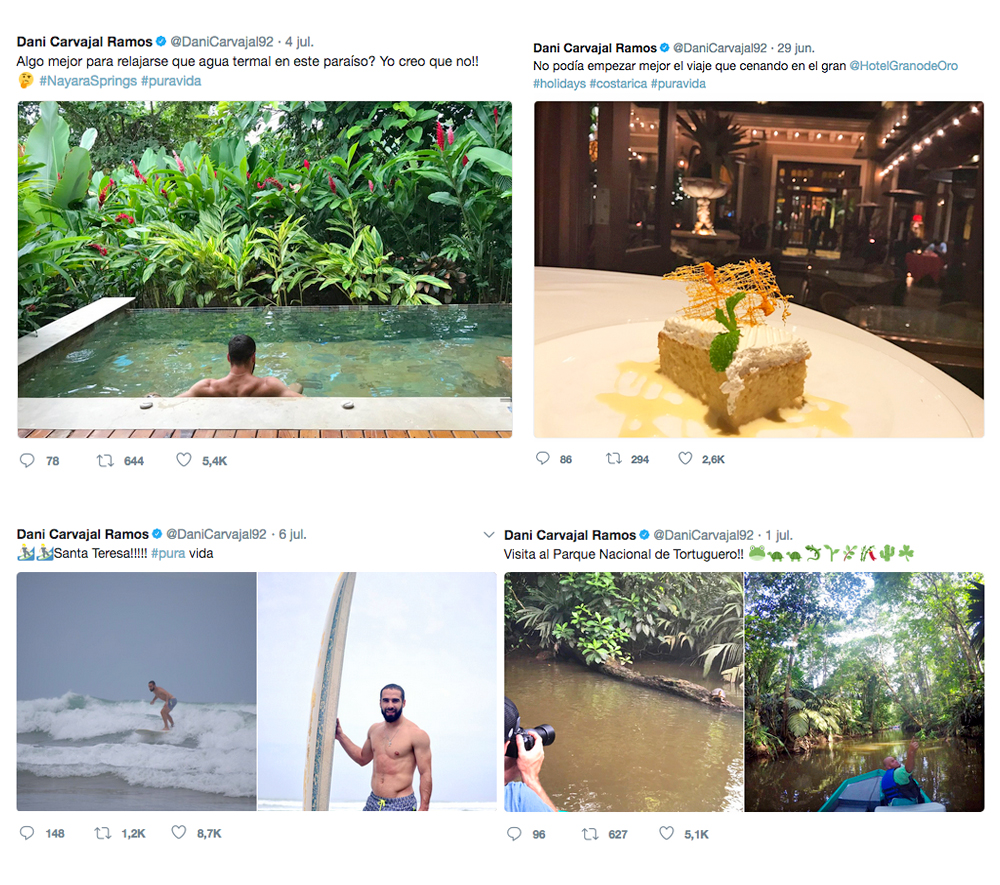 On the other hand, Dani Carvajal had the opportunity to enjoy the Costa Rican "Pura Vida" (Pure Life), being, in the meantime, the talk of the town in Spain and Costa Rica, in mass media and on his Twitter, having a dynamic relationship with his followers. With a total of 8 posts, he managed some outstanding numbers, with a total of 22.281.939 views, 37.295 likes and more than 650 comments.