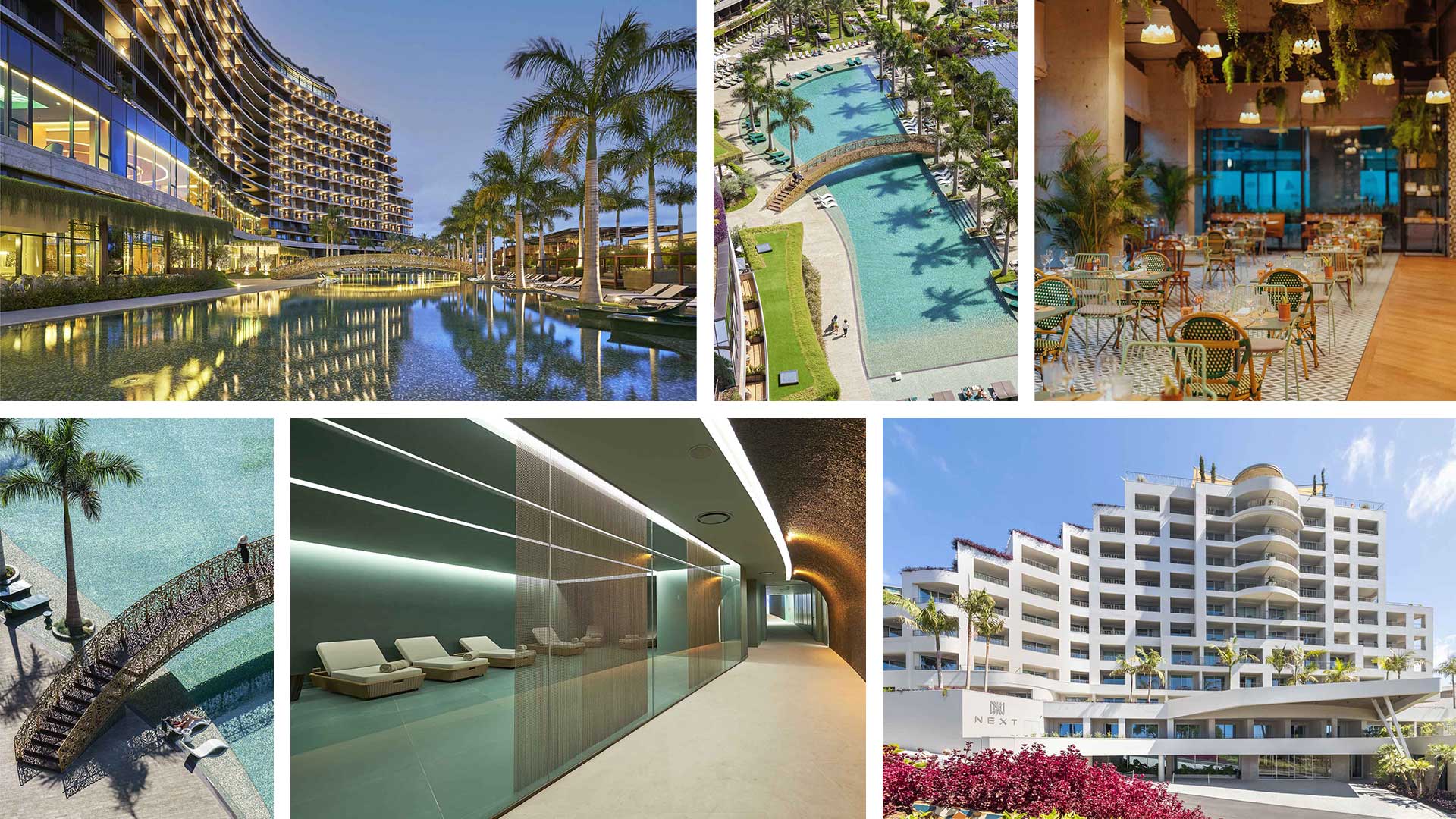 Since the beginning of the twentieth century, the first Savoy hotel became a benchmark of luxury and distinction in the heart of Funchal among visitors to Madeira. Today, the Savoy Signature brand remains a prominent name in the hotel landscape of the autonomous region, with a high average occupancy, which benefits especially from the direct air connection with the main capitals of the world, including Madrid. With the aim of encouraging the Spanish traveler to know the Atlantic Island destination from its hotels, Savoy Signature has chosen The Blueroom Project as its communication and PR agency in Spain in 2023.
A bit of history
The beginnings of this Madeiran hotel brand par excellence date back to 1980, when the AFA group was founded, with a consolidated international dimension, not only local, and with interests in various business areas: construction, hotels, and real estate. In 1998, the construction of the "All Inclusive" beach hotel for families Calheta Beach began, which will open a year later, in 1999, and in 2015, the Saccharum public was opened under the concept "Hedonist Design Resort" and as the flagship of the group in sustainability, design and well-being.
In 2015 the Savoy Signature brand was created, supported by the combination of modernity and tradition to differentiate itself from its competitors and in order to bet on a unique accommodation experience on the island with the acquisition by the AFA group of the Royal Savoy hotel units, TUI Sensimar Gardens (the later TUI Blue Madeira Gardens) and with the construction project of the Savoy Palace. In 2017, the company buys the Regency Club (the current NEXT hotel that opened in 2021) and in 2019 the Savoy Palace is inaugurated, the 5* Superior and member of "The Leading Hotels of The World" that raises the standards of quality and hotel service of both the group and the island itself. In 2021, the youngest of the company's establishments, NEXT, opens to the public, flagship for technology lovers and ideal for millennials, digital nomads and LGTBI + segment looking for fun, design and freshness facing the sea.
Six hotels, six destinations
Currently, Savoy Signature has six hotels focused on different segments and audiences, providing a personalized experience: the 5* superior urban resort and member of "The Leading Hotels and Resorts" Savoy Palace – Tribute Cosmopolitan Resort; the Royal Savoy beachfront hotel; Saccharum, designed with the hedonistic and sustainable concept; the "All-I included" for families Calheta Beach, pioneer of the collection; TUI Blue Madeira Gardens, for adults only, and NEXT, connected in every way, also with nature and the Madeira Sea, with a young and inclusive philosophy.