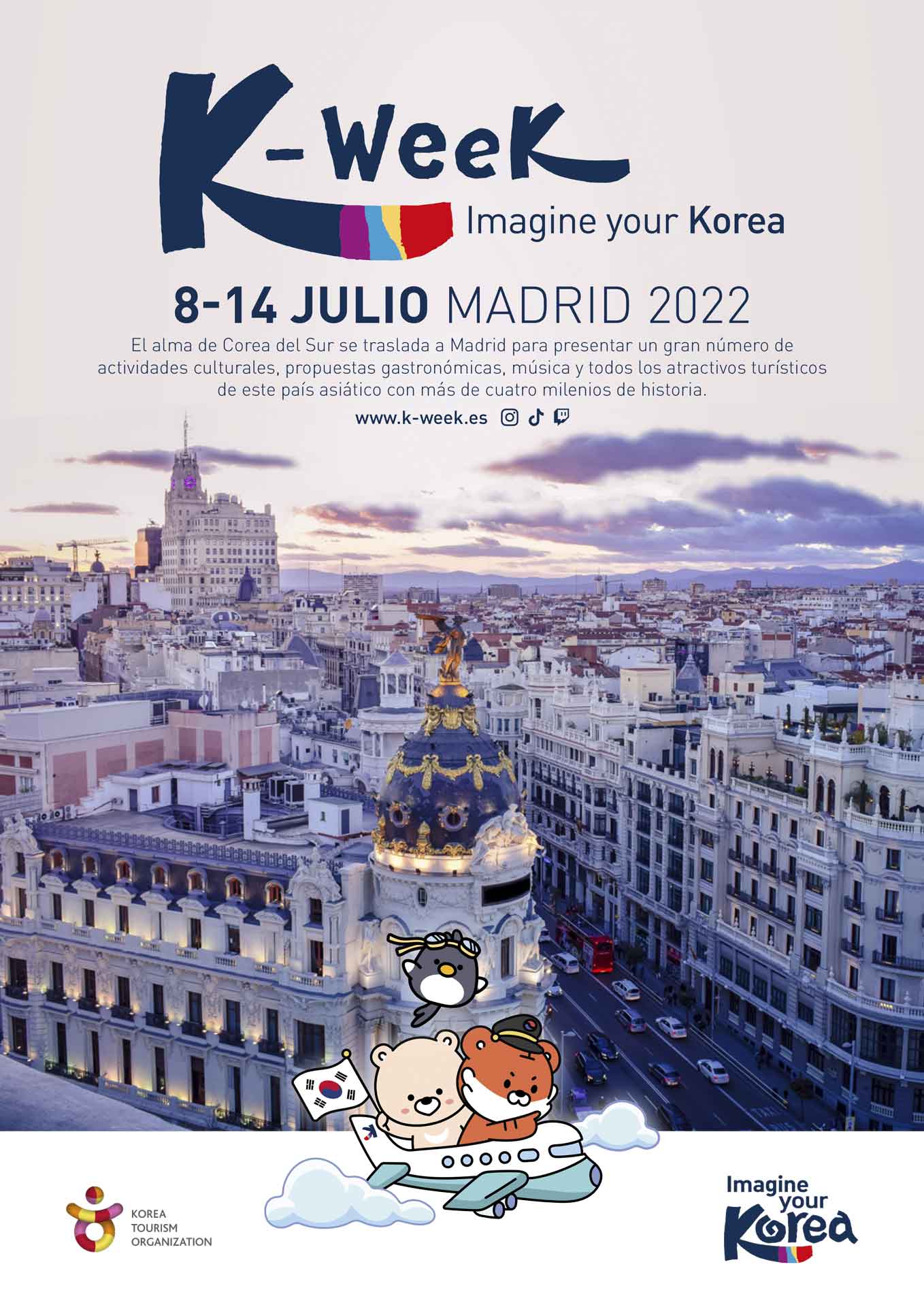 Madrid travels to South Korea with the celebration of K-Week from July 8 to 14 in a week full of activities related to South Korean culture, gastronomy and traditions. The objective of the festival is to bring locals and visitors closer to all the attractions that the culture of the Asian country hides. In the Neptune Palace, located in the center of the Spanish capital, the tradition, values ​​and delicacy of the Republic of Korea will be shown to the public to promote cultural exchange and rapprochement between the two countries.
Driven by the Korean Ministry of Culture, Sports and Tourism, and organized and promoted by The Blueroom Project, K-Week will shorten the distance between Korea and Spain by hosting a special program in Madrid through different proposals ranging from interactive games, creative workshops and other activities outside the main venue before and after the weekend of the event.
Get to know the entire K-Week agenda at k-week.es.