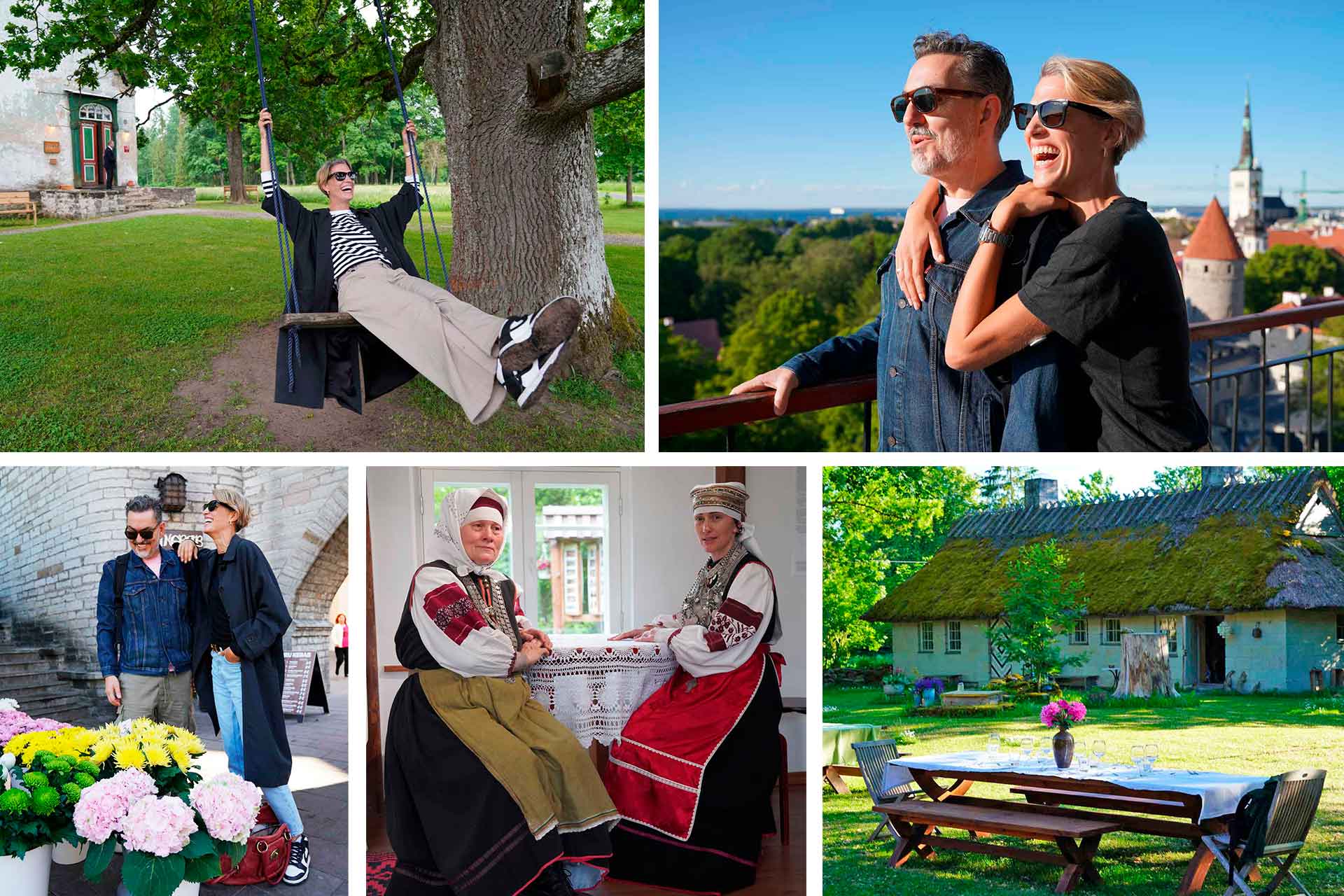 The Baltic country welcomes and inspires the designer who is celebrating his 25th anniversary in style with his "Estonia" collection, which was presented at the latest edition of the Mercedes Benz Fashion Week in Madrid, held on September 14 to 18.
The Spanish designer Juan Duyos commemorates his career and celebrates his anniversary behind the scenes in style with a collection inspired by the magic of this country considered "the jewel of the Baltic". On the trip to Estonia, organized by The Blueroom Project, Duyos and actress Laura Sanchez enjoyed nature, forests and landscapes full of intense colours, gastronomy, crafts, tradition and the good work of Estonians.
His new collection is inspired by the values of the country that have so much in common with the identity of the designer: the slow life, things well done and the time they deserve to be done that way. The exultant nature and the peculiar tradition of Estonia in the form of floral explosion and artisanal vision that have resulted in a spectacular fashion collection.