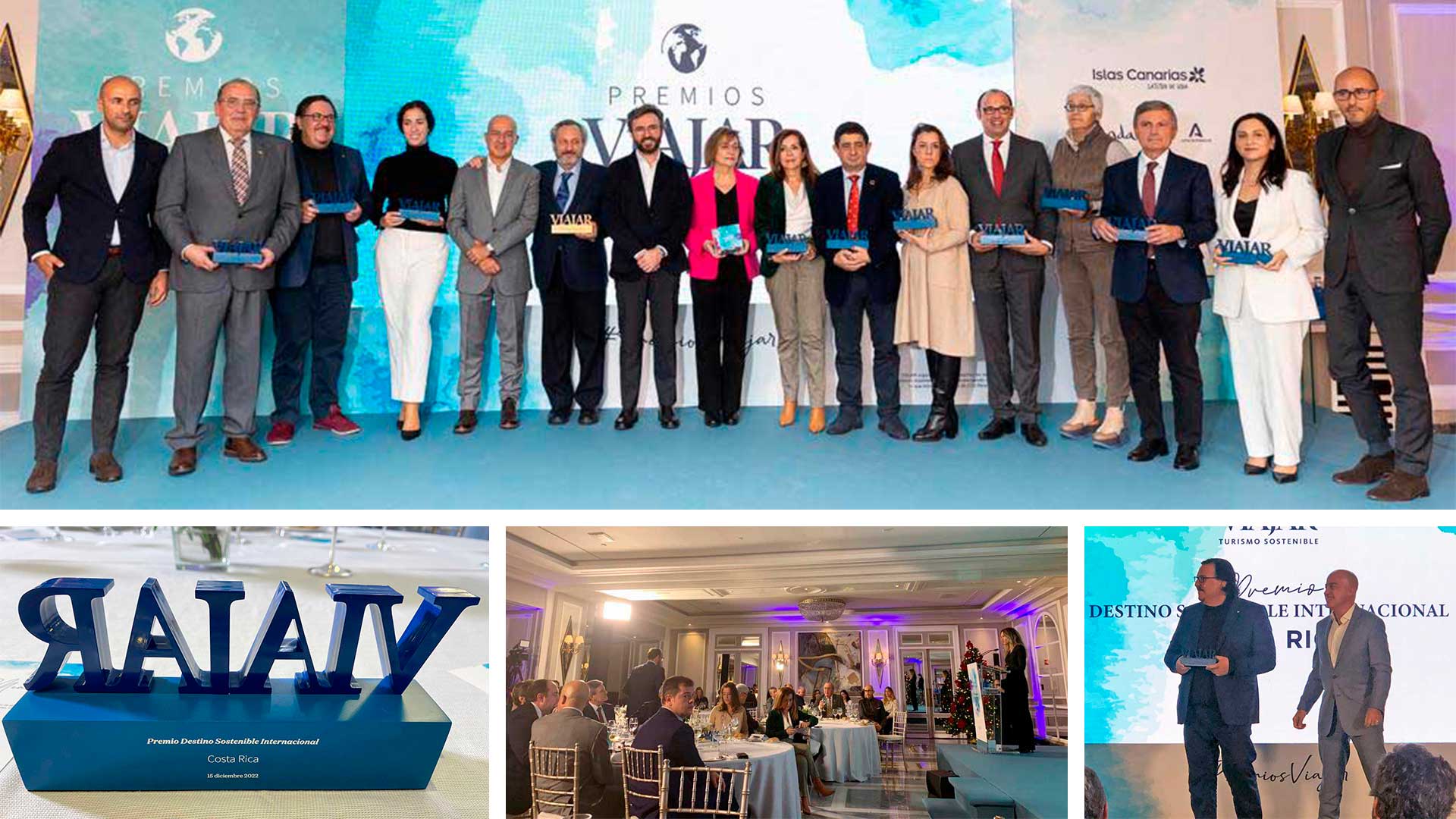 The magazine Viajar, of the Prensa Ibérica publishing group, celebrated on December 15, 2022 the Sustainable Tourism Travel Awards, at the Rosewood Villa Magna Hotel in Madrid. A meeting to reward the work of initiatives destinations and public or private accommodations in the sector, which meet the expectations of travelers and, at the same time, meet economic, social and environmental needs.
Costa Rica won the prestigious International Sustainable Destination award.
The rest of the winners were:
In the Destinations Category: the Inland Sustainable Destination Award went to Mar de Olivos, Jaén; the Costa Sustainable Destination Award was awarded to Formentera, Balearic Islands. For its part, Morocco was the recipient of the Emerging Sustainable Destination Award; and Cáceres, the Sustainable Urban Destination Award.
In the Accommodation Category, Parador de Cangas de Onís, from Asturias, was chosen for the Sustainable Interior Accommodation Award; the Sustainable Accommodation Award for Coast Products was received by Gran Meliá Palacio de Isora, from Tenerife; while the Sustainable City Accommodation Award went to the Hotel Ilunion Alcora Sevilla.
In the Initiatives Category: The Smart Tourism Destinations (DTI) Model, developed by Segittur, was chosen for the Technological Initiative Award; and the Inclusive Initiative Award went to the Accessible French Way of Santiago Project, of the ONCE Foundation.
Finally, in the Special Awards Category, El Hierro won the Viajar Readers' Award; Caminos de Santiago, the Best National Destination 2022.