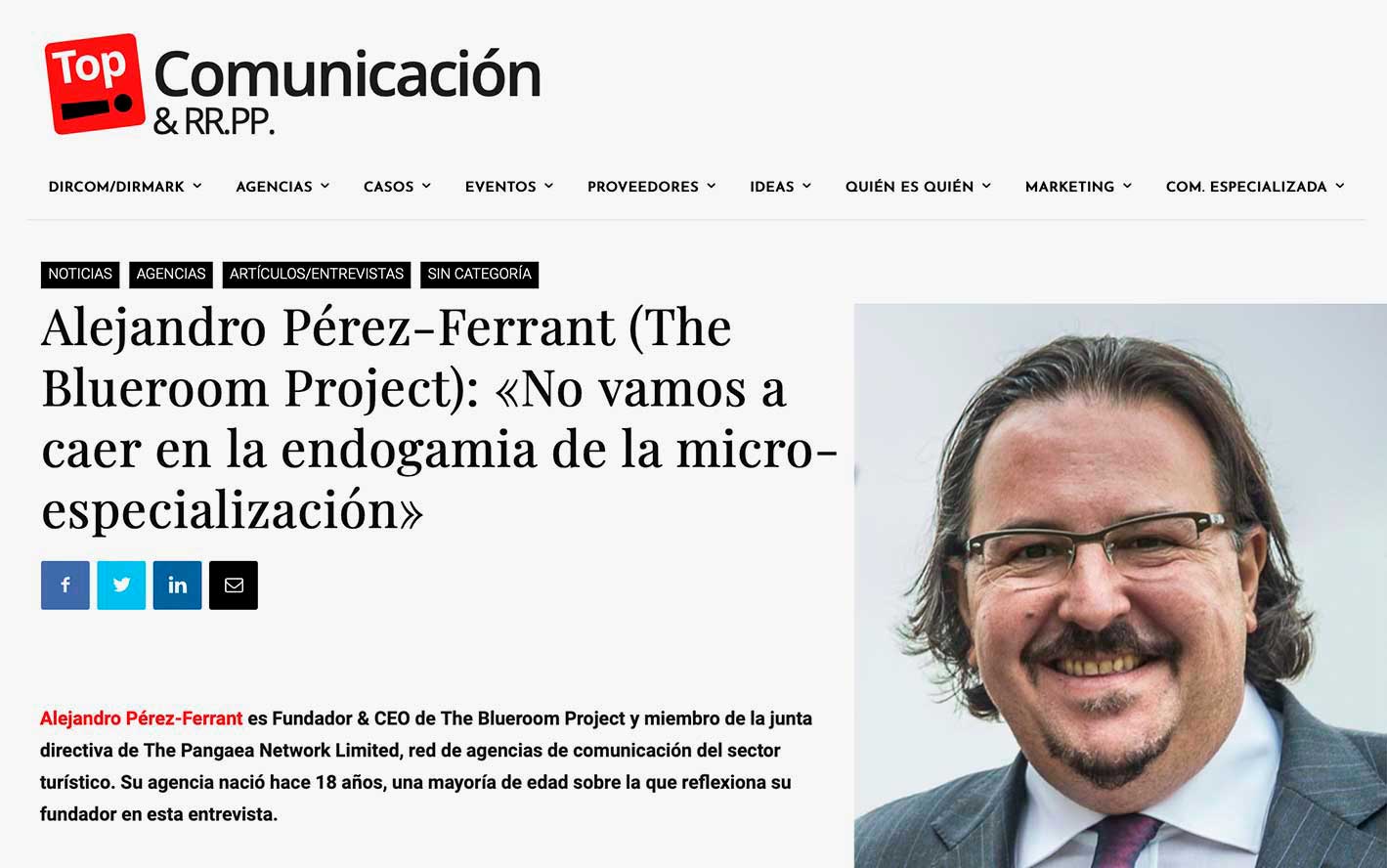 Alejandro Pérez-Ferrant as founder and CEO of one of the leading tourism communication consultancies in Spain shares his vision, trajectory and main milestones in an interview with the digital newspaper of reference in Spain specialized in communication and public relations.
Also, as part of the special publication of the best Communication Campaigns of 2021, in which TopComunicación highlights by sector the best 130 actions of the year, within the section "Tourism and Hotels" three of the campaigns that Blueroom has carried out during the past year to promote several of the top national and international destinations with which it works are included: Thailand, Seville-Barcelona and Costa Rica.
In addition, in its Christmas card, The Blueroom Project launched its first Playlist on Spotify with music from the destinations it works with around the world, as well as the team's favorite songs.