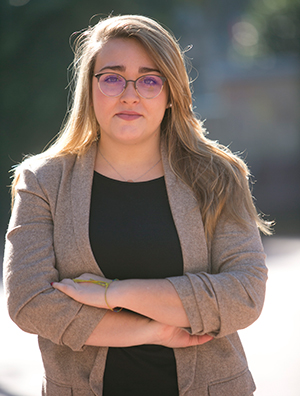 PR & SOCIAL MEDIA EXECUTIVE
Essentially a communicator. After thinking for some years about getting a Degree in Speech Therapy, she finally decided to join the marketing industry and studied a double Degree in Administration and Business Management and Advertising and Public Relations. An excellent antidote to understand marketing from 2 different points of view.
After removing her nappies, she went in depth into the world of tourism communications and, since then, she was fascinated by this perspective offered by tourism.
Furthermore, as an authentic millennial, she is engaged with the digital world language and the Marketing 2.0 adventure. She can be defined by her smile and empathy, without forgetting her interest in swimming, family and a good glass of white wine with friends.