The Blueroom Project ha realizado la I edición a nivel nacional del "Estudio sobre Turismo Gastronómico 2018" sobre las tendencias en viajes a través de las experiencias culinarias con el objetivo de analizar la evolución del mercado y proporcionar un pronóstico para los próximos años. El informe, que se ha elaborado en el primer semestre de 2018, ha recogido la opinión de casi 200 profesionales de la industria turística española, de los cuales el 65% son agentes de viajes y touroperadores.
Según este informe sobre el viaje a través de las experiencias culinarias, el 80% de los profesionales cree que la gastronomía es un factor importante a la hora de elegir destino y determina la elección del viajero. Además, el 73% de los encuestados ha notado un incremento de la demanda en los últimos tres años, y de este porcentaje el 42% lo califican como un aumento "considerable". Al mismo tiempo el turismo gastronómico se está erigiendo como un verdadero segmento del mercado turístico: el 44% de los encuestados vende un paquete gastronómico, mientras que el 24% todavía no ofrece este producto pero está planeando desarrollarlo.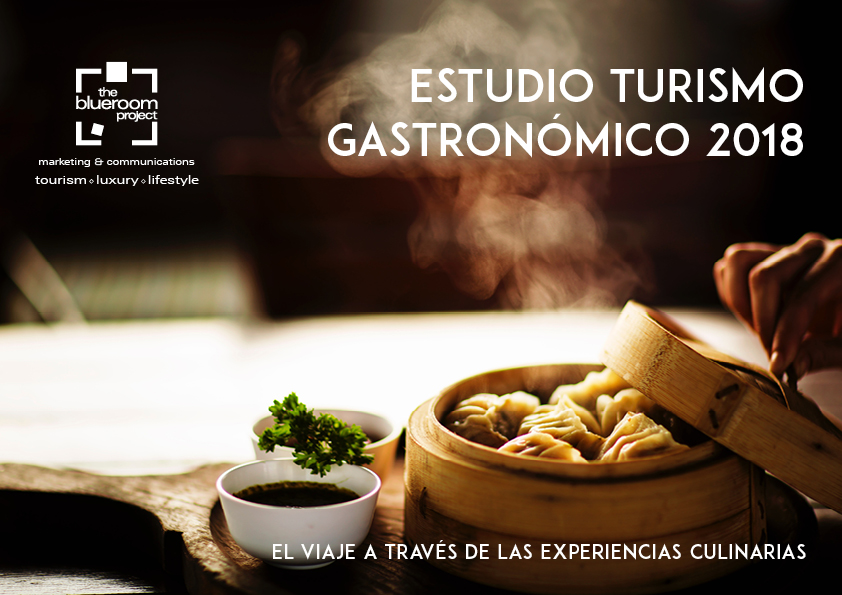 En cuanto al perfil del gastroturista, las conclusiones del estudio elaborado por The Blueroom Project, indican que se trata de hombres y mujeres de entre 36 y 55 años, que prefieren viajar en pareja durante 2-3 días y gastar entre 100 y 1.000 euros.
Respecto a los destinos, para la industria de los viajes, País Vasco, Galicia, Andalucía, Cataluña, Asturias y la Rioja son las regiones más gourmet de España. De hecho, más de la mitad de los profesionales encuestados propondrá a sus clientes un viaje a León con motivo de su Capitalidad Española de la Gastronomía 2018 mientras que Francia, Italia, Japón, Perú, México y Tailandia son los países extranjeros más gourmet.
El estudio completo en el Observatorio TBP