La última edición de FITUR ha traído éxitos a la diversa cartera de clientes Premium y marcas claves del turismo, lujo y lifestyle de los que The Blueroom Project gestiona la comunicación y el marketing.
En primer lugar, dos destinos fueron galardonados en el marco de la feria. Turismo de Sudáfrica recibió el premio como Mejor Viaje de Aventura 2019 en la categoría internacional de la revista Oxígeno, y  Japan National Tourism Office obtuvo el galardón al Mejor Stand en Fitur 2019 en la categoría de destino internacional.
Por su parte, Costa Rica estuvo presente como principal patrocinador de La Noche del Agente de Viajes organizada por Hosteltur que reunió la noche previa a la Feria a casi 400 invitados del sector turístico. Durante los días de acceso a profesionales, el destino celebró una presentación con la asistencia de más de 30 periodistas, así como una intensa agenda de reuniones con más de 20 touroperadores, agencias y aerolíneas.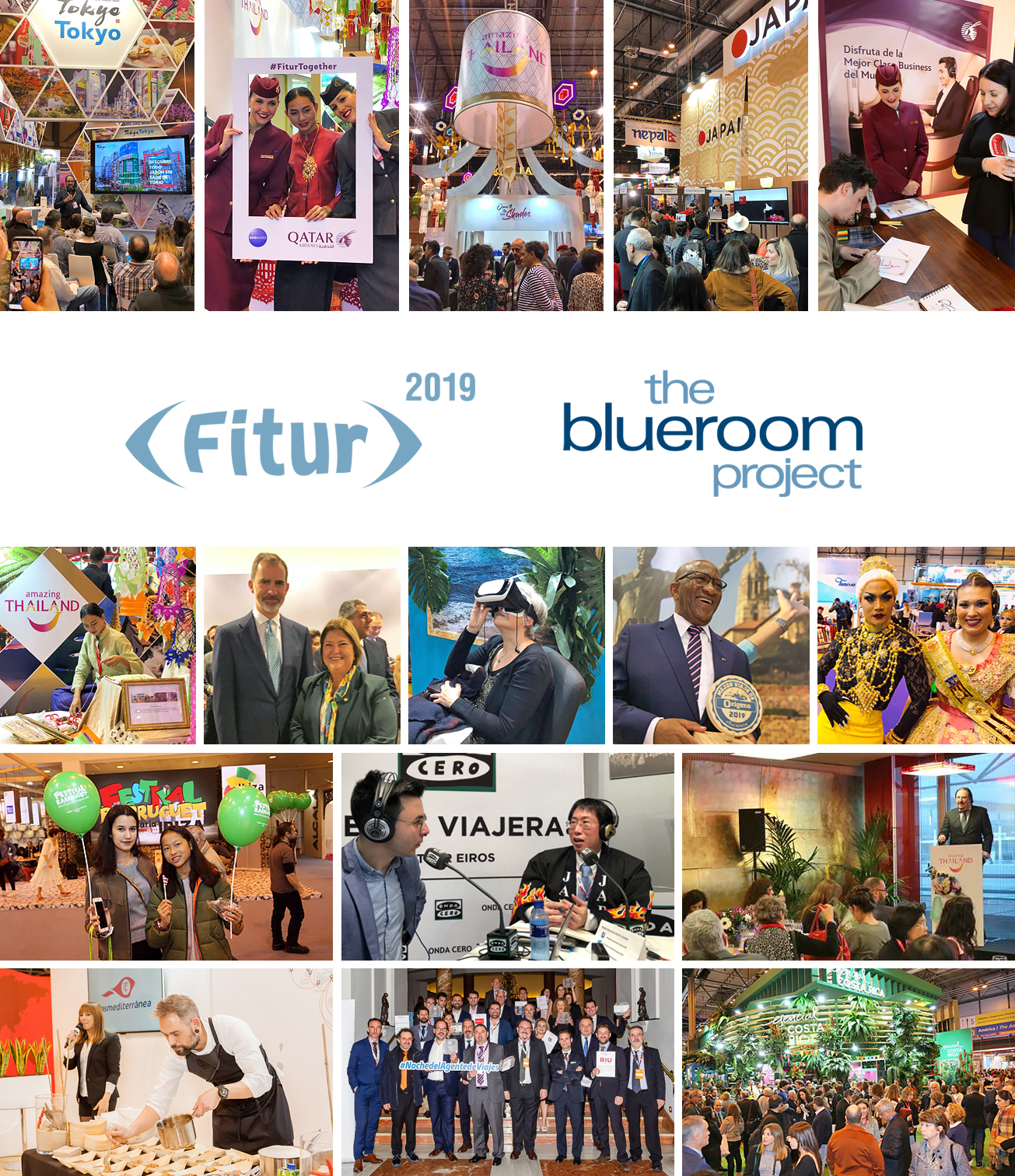 También durante estos 3 días dirigidos a profesionales del sector, The Blueroom Project gestionó diversos eventos en los que contó con destacados representantes del sector turístico y de los principales medios de comunicación, como el tradicional almuerzo networking de Turismo de Tailandia o la presentación de Tailandia como destino Gay-friendly en el marco de FITUR Gay, un afterwork para presentar las novedades en 2019 de Santa Eulària des Riu, diversas presentaciones del Grupo Armas Trasmediterránea, así como presentaciones de la Oficina de Turismo de Japón y de Tokio.
The Blueroom Project también se encargó de la agenda profesional de destinos como Turismo de Costa Rica, Turismo de Dubái, Turismo de Tailandia, Santa Eulàlia des Riu y Turismo de Sudáfrica. En total se gestionaron, con agenda, más de 150 reuniones con profesionales y entrevistas con medios para nuestros clientes a lo largo de los días profesionales de la Feria.
Durante el fin de semana, The Blueroom Project estuvo al cargo de las actividades para los visitantes en el stand de Qatar Airways, con caligrafía árabe y pintura de henna, gafas de realidad virtual en Costa Rica, artesanía del norte en el stand de Tailandia, así como de Santa Eulària des Riu con globos para los más pequeños como fomento del turismo familiar.