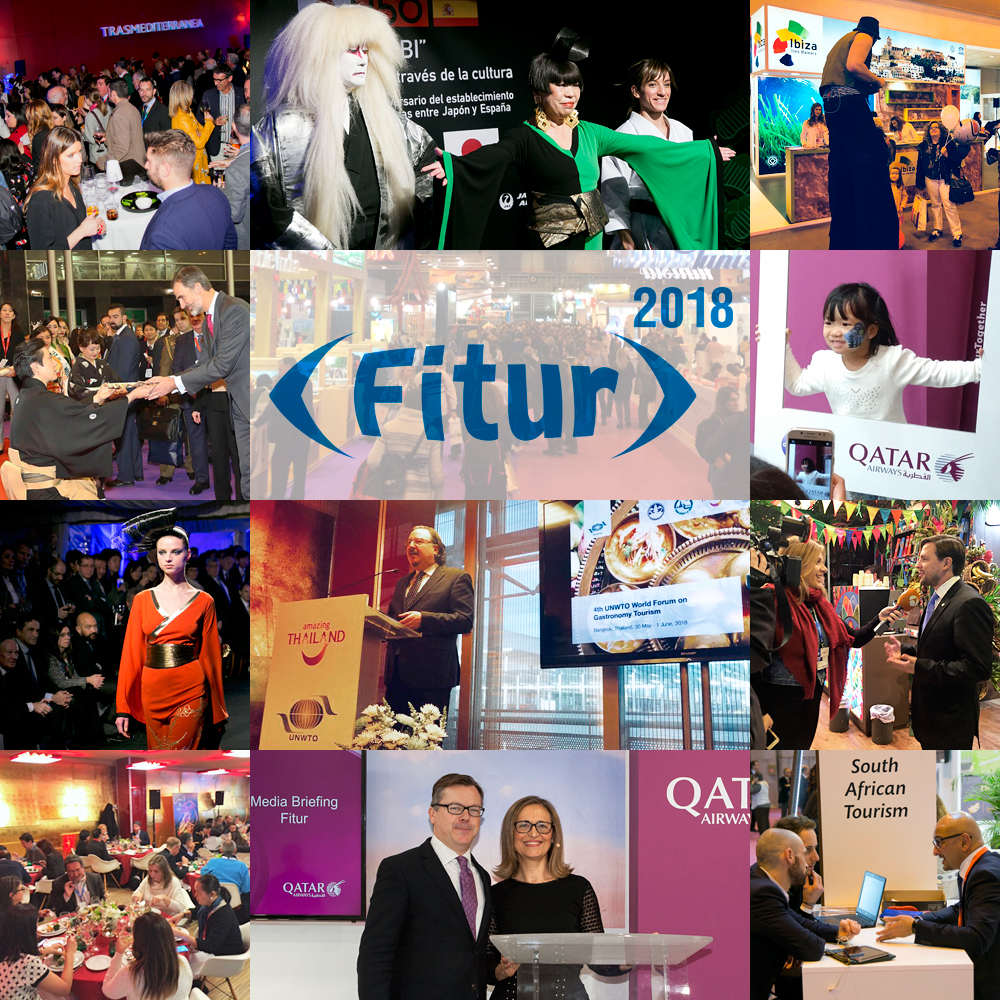 Durante la última edición de FITUR, The Blueroom Project ha gestionado con éxito la comunicación y marketing de su diversa cartera de clientes Premium y marcas claves del turismo, lujo y lifestyle.
La feria fue el escaparate de Turismo de Tailandia para mostrar las últimas novedades del destino entre las que destaca su presentación como el primer país asiático en acoger la cuarta edición del Foro Mundial de la OMT sobre turismo gastronómico. Por ello, The Blueroom Project celebró una rueda de prensa y almuerzo networking con más de 60 invitados.
Con motivo del 150 aniversario del establecimiento de las relaciones diplomáticas entre Japón y España, TBP convocó para Japan National Tourism Office a alrededor de 200 profesionales del sector turístico que disfrutaron diversas representaciones de la cultura y tradición nipona. Asimismo, durante la feria, The Blueroom Project mantuvo reuniones con más de 100 medios de comunicación y tour operadores. Además, The Blueroom Project gestionó hasta 20 reuniones para Turismo de Sudáfrica y recibió a más de 40 profesionales en el stand del Instituto Costarricense de Turismo.
Además, Qatar Airways y Turismo de Santa Eulària des Riu (Ibiza) presentaron sus novedades para 2018, como el lanzamiento de nuevas rutas y destinos de Qatar Airways y el fortalecimiento del sello de Turismo Familiar de Santa Eulària des Riu, frente a 40 y 35 renombrados periodistas, respectivamente. Blueroom también organizó las actividades del fin de semana para ambos clientes, como masajes y pinta-caras para Qatar Airways y un payaso y globos que animaron la feria para Santa Eurlària des Riu.