El pasado jueves 4 de julio The Blueroom Project participó por sexto año consecutivo en la creación y desarrollo del barómetro de alquiler vacacional, presentado por HomeAway, la plataforma online experta en alquiler vacacional. Este nuevo informe ha permitido conocer la evolución de los usuarios de viviendas turísticas en contraposición con aquellos que tienen como preferencia los hoteles.
The Blueroom Project también gestionó la convocatoria de medios de comunicación a la presentación del estudio, que contaba con la presencia tanto de HomeAway como de la Universidad de Salamanca. El acto contó con la presencia de diversos medios líderes en España, entre los que destacan Antena 3, Agencia EFE, EuropaPress, RNE, TVE, Telecinco, El Periódico, Canal Sur Radio, La Vanguardia, Merca2, vozpopuli.com, El Economista, Inversión y Finanzas, The Luxonomist y ABC Viajar.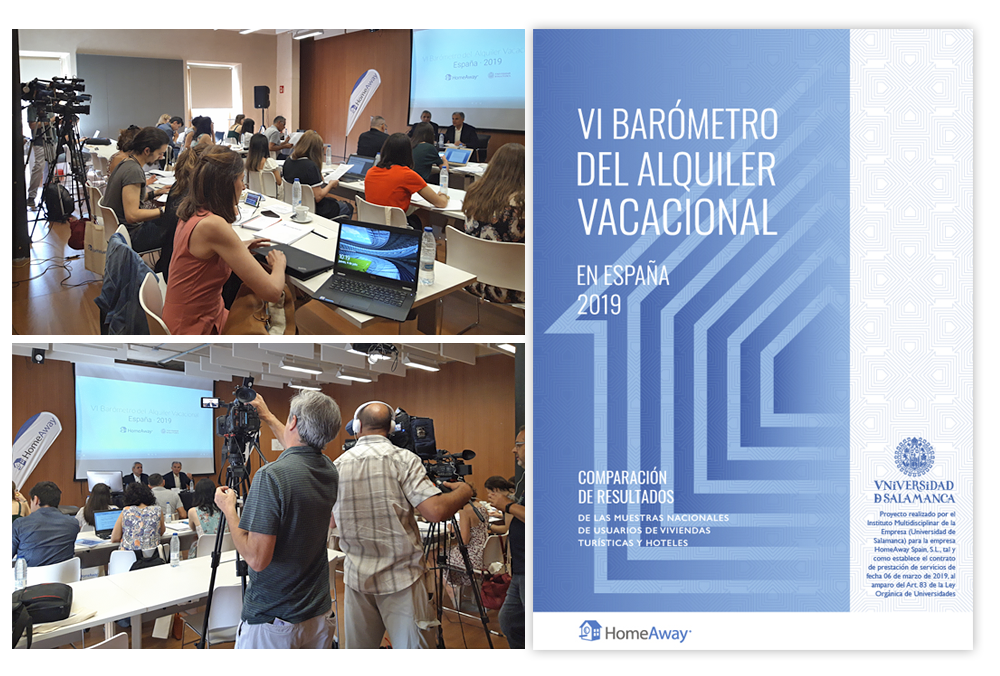 El evento tuvo lugar en el Colegio Oficial de Arquitectos de Madrid, COAM, donde asistieron D. Juan Carlos Fernández, Director Regional para el Sur de Europa de HomeAway, y D. Pablo Muñoz, Profesor Doctor de la Universidad de Salamanca.
Para más información sobre el "VI Barómetro del Alquiler Vacacional en España 2019", como infografías o videos resumen, se puede consultar la página web de HomeAway: www.homeaway.es