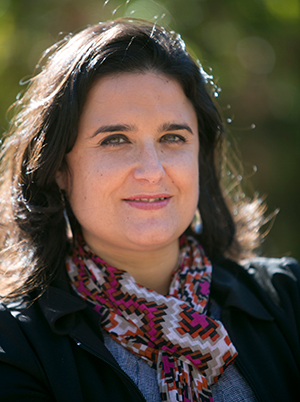 Since she was a child she already had innate skills: when her feet didn´t even reach the floor, she used to "read" the newspaper that was bigger than herself in the sofa of the living room. She loved maps; looking at the Geography and History Atlas was also another of her great curiosities, apart from singing or talking to a lot of imaginary friends (and real ones also).
Afterwards, she grew up and that passion for talking became a 5-year Degree in Journalism from the Complutense University of Madrid. She started her first steps in the radio and the Journal published by the University Faculty. EFE and Europa Press were her main school of writing, advance, analysis and, why not to say, the pressure which allowed her later to start on "the other side".
After more than 11 years of experience and passion for the field of tourism communications, being active, positive are her priorities and self-control is her best tool. What about for disconnecting? Listening to music, dancing, having a walk and, without a doubt, a hug from my dear ones.