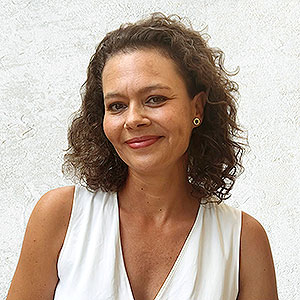 MARKETING COMMUNICATIONS & ADVERTISING MANAGER
Islander by origin, she was always in a hurry to leave the island with the desire to discover other cultures and realities.
She lived in Switzerland, Germany and Australia and studied 3 languages, with the aim of shortening distances in each country she visited. Traveling is her greatest encouragement, enjoyment and source of learning
After spending a short period in the world of aviation, she got a degree in Information Science,
and worked for several advertising agencies.
Over the last decades, she has been dedicated herself body & soul to the promotion of tourist destinations. A work that has been carried out with commitment and care towards the client.
Swimming, yoga and meditation are her habits, and she is passionate about animals and water sports.